FOR ENTREPRENEURS ON THEIR JOURNEY
Founded in 2010, PIRATE Summit is a conference specifically designed for entrepreneurs on their journey.

It focuses on real life experiences, authentic connections, peer learning, and is characterized by its festival-like atmosphere.

An environment for people to let their guard down, engage in meaningful ways, renew old friendships, start new ones, and just be themselves.

Every year, 1,000 curated participants from around the world join.
ARRR!

Paula Marttila
Digital Product Advisor paulamarttila.com
Morten Lund
Co-Founder and CEO Poshtel International
Ville Miettinen
Co-Founder and Chief Algorithm Office Pixieray
Christoph Janz
Managing Partner Point Nine Capital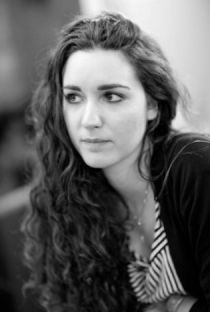 Peter Haas
Associate Director Brown University
Anne H. Worsøe
Head of Investor Relations and Communication Ultimovacs
Daria Saharova
Founding Partner World Fund
You Are
The Captain Of Your Life
PIRATE Summit is the yearly gathering of entrepreneurs that love to solve real problems and build durable businesses.
Although technology is discussed at PIRATE Summit, it actually isn't a tech conference. It is a conference for those that understand that they are the captain of their life. After all, life is a possibility, and it is what you make of it.
As such, PIRATE Summit is more a conference about entrepreneurship. About exploring the world and ourselves and shaping it into something better.
PIRATE merch shop
Get your favorite PIRATE items now.