Pirate Summit INNOVATION Program
We support organizations and public institutions to implement a startup mindset
ESTABLISHING A STARTUP MINDSET FOR LONGTERM SUCCESS
WE ENABLE PUBLIC INSTITUTIONS:
"We didn't do anything wrong, but somehow we lost."
Stephen Elop (Former CEO, Nokia)
AREAS WHERE WE SEE CHANGE
PRODUCTS
Trends like Big Data, Cloud Computing, Social Media, Mobile Computing and Internet of Things disrupt existing business models, affect product characteristic, speed-up sales cycles, change brand recognition and engagement. In other words, it affects every step of the value chain.
COSTUMERS
When customers have been king until now. Digitalization makes them gods. Global competition is only a mouse click away so that winning and keeping them becomes complex and makes customer relations a top priority.
ORGANIZATIONS
With the market and product side of business changing, organizations also need to adapt internally. Staying efficient while being innovative and agile is one of their key challenges. A sustainable way into a digital future needs a holistic approach that takes people, methodology, processes as well as infrastructure into consideration.
"Culture is eating strategy for breakfast"
Peter Drucker (Author)
Connecting…
… startups and established companies is beneficial for everybody involved. With individualized tours through startup hubs and creative networking events, we help startups and corporates to connect on eye level and build a foundation for future activities.
Educating…
… traditional corporations on the latest startup trends in their industry, startup mindset and – working mode, can help to overcome inertia, build up awareness for industry changes, speed up processes and help to overcome outdated patterns of behavior.
Supporting…
… corporations on their way towards a digitalization. From an active role as Leadership-Mentors to taking action as interim partners, we make sure that change is going into the right way and is sustainable and successful.
Ben Peckruhn
Since 2016 Ben is part of the PIRATE Team. In his role as Managing Director of Startup SAFARI, Ben is majorly responsible for the development and execution of the strategic direction of the company and overall expansion of the SAFARI network. Before that Ben worked as Managing Director of the World Business Dialogue and gained professional experience in international projects in and outside Europe.
Ben's Top 3:
Design Thinking and Startup Methodology
Project Planning & Management
Product Development & Evaluation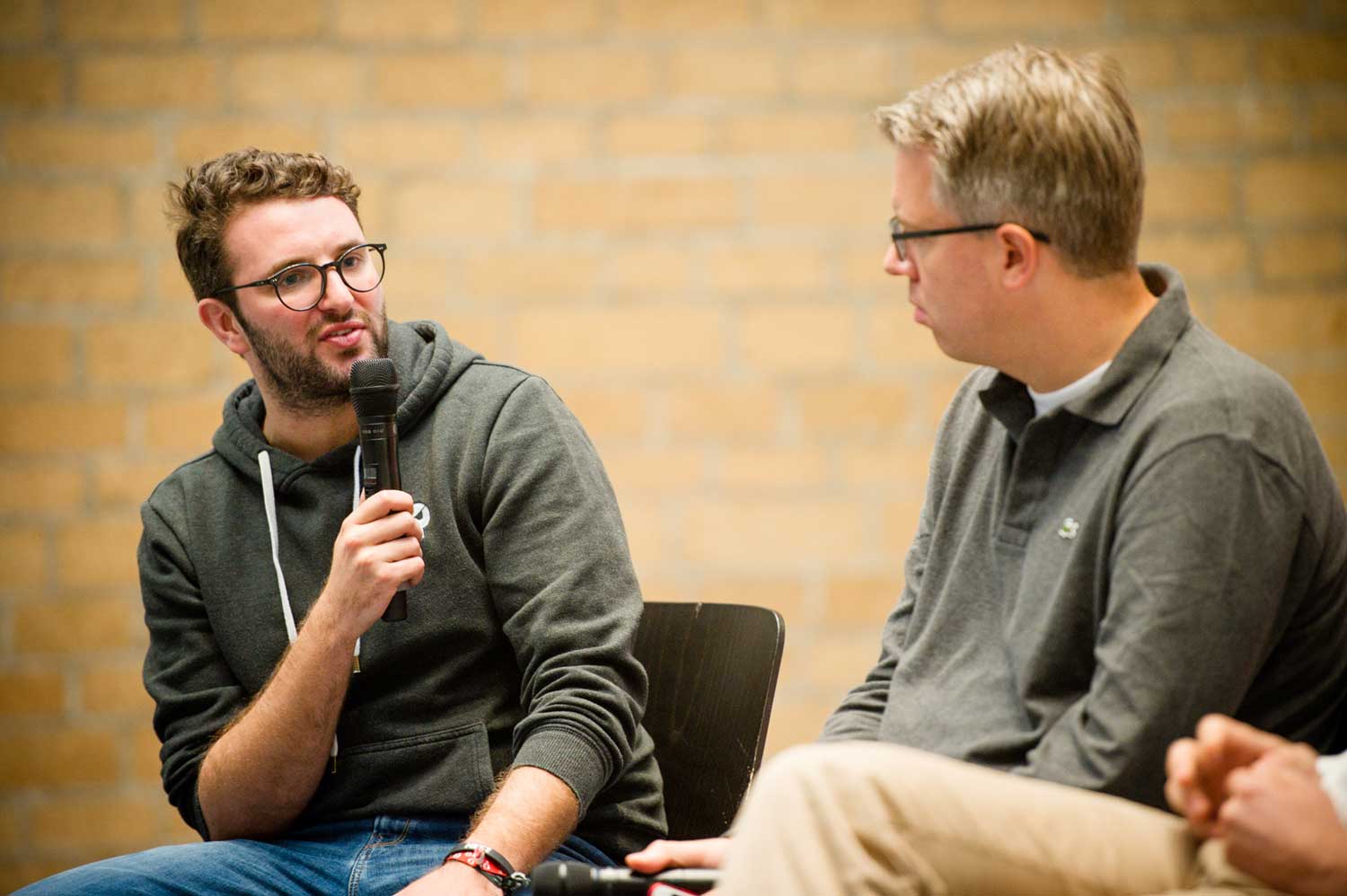 Till Ohrmann
Till is an entrepreneur for more than 10 years. As Managing Director of PIRATE.global, he organized over 300 events like PIRATE Summit and EXEC Fintech/Insurtech, in over 60 countries. As an active ambassador of "Digitale Wirtschaft NRW" and member of the "European Digital Leaders" by the World Economic Forum, he is a globally active and well-connected startup ecosystem builder.
Till's Top 3
Business Model Evaluation
Coaching & Mentoring
Startup Ecosystem Building
Manuel Koelman
Manuel is a Serial Entrepreneur, Angel Investor and consultant since 2003. Together with PIRATE he follows his passion to spread the Startup Mindset all over the world. Manuel helps corporations for many years to future proof their business model, become innovative and integrate Startup DNA into their everyday life. Manuel invests and supports early-stage AI and Machine Learning startups.
Manuel's Top 3:
Strategy Development
Coaching & Mentoring
Investment Advisory
It was a conference like no other on this planet! Great networking, quality workshops, chilled atmosphere and, most of all, truly amazing venue!
Tomasz Kopera, Ignico
Give, give, give ask.
Give everything without expecting anything in return. That is what the PIRATE Summit is about — an attitude, a set of value that makes the world a better place.
Laura Pfromm, Wayra 
Can't remember the last time I was given so many valuable advice/life lessons and started putting in place the roots of lots of future initiatives!
I thank you all 

#

Pirates

 for your giving heARRRts! May we see each other again!
Gizelle Ikarezi, AngelHack
PIRATE Summit is one of the most powerful Summits for real networking between #innovators, #vendors, #startups… certainly the craziest one. 
Paolo Raineri, Knowage