Attending Pirate Summit is quite an extraordinary experience — participants from 60 different countries, unique location, interesting expert sessions, well coordinated pirate theme and relaxed atmosphere all add up to make this Europe's largest invitation-only conference for early-stage startups, investors and corporate executives feel like a festival.
The Walk the Plank pitch competition´s prize has been one of the most valuable we´ve got as a startup. The opportunity to meet top-tier VCs has been great and has helped us on our way to our series A.
Best conference ever! From the Plank to the burning Man … and every human connection in between (Karaoke and Party included!!), PIRATE Summit never disappoints and constantly brings the best people together. Can't wait for the next one!
At PIRATE Summit it's all about meaningful connections. Through various formats and activities they'll ensure your personal networking experience. If you are looking to connect and learn from likeminded founders or are looking for capital/early stage startups, then PIRATE Summit is for you.
PIRATE Summit disrupts the (hierarchy) distance between startups and investors and brings them to eye level.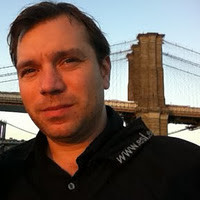 My first time as a PIRATE, I did not really know what to expect, and I am shocked…. In the best possible way. It was a fun, social, extraordinary, beautiful experience. Great people, great content in the most relaxed atmosphere you can think of. I'm sure I will be back.
Winning the pitching competition at PIRATE Summit accelerated our growth exponentially! The focus of the event on building meaningful connections and the size of it put us on the map of all the investors, corporates and other partners who were there and helped us leave Cologne with a stronger support system and a lot of opportunities! We are honored and grateful! ARRR!
Just got off the stage at PIRATESummit. Great event!
I haven't missed a single PIRATE Summit since the beginning. Should have really gotten that tattoo a couple of years ago. The spirit of the people at this ARRRsome event is what helped me stay my course as
a founder for the past 12 years.
Thanks again PIRATE Summit for an incredible experience & ARRRmazing opportunity to discuss our ideas for helping EU UrbanTech start-ups grow. Made great new connections and learned A LOT. Def one of the best conferences I've ever attended + certainly the most fun!!!