Stories of 10 Years of ARRR
WHAT THEY SAY ABOUT PIRATE SUMMIT
Do you have a story about PIRATE Summit that is worth sharing?
LUBOMILA JORDANOVA
Co-Founder and CEO Plan A
Winning the pitching competition at the PIRATE Summit accelerated our growth exponentially! The focus of the event on building meaningful connections and the size of it put us on the map of all the investors, corporates and other partners who were there and helped us leave Cologne with a stronger support system and a lot of opportunities! We are honored and grateful! ARRR!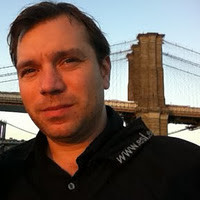 RALF REICHERT
Co-Founder and CEO ESL Gaming
My first time as a PIRATE, I did not really know what to expect, and I am shocked…. In the best possible way. It was a fun, social, extraordinary, beautiful experience. Great people, great content in the most relaxed atmosphere you can think of. I'm sure I will be back.
MARIELLA SINDERHAUF
Program Manager NCA
PIRATE Summit disrupts the (hierarchy) distance between startups and investors and brings them on eye level. Being a PIRATE mainly means to realize everyone is a captain of creation and open to invest his or her treasure – if it is money, expertise, personality, ideas or passion! The team of the summit manages a super smooth sail through the sometimes stormy investment sea – with assuring an exquisite quality of the participating pirates on both sides.
ANTONI SIKORA
Humanitarian
Very refreshing and laid back event dedicated only for startups and VCs. We connected with a banking accelerator there! We would never expect that, taking into consideration that the whole concept of the show was super relaxed and the founders were pitching in shorts and t-shirts.
DEAN JOHNSON
Design, Technology and Innovation Consultant activrightbrain
ARRRsome conference! Loved every minute of PIRATE Summit. Brilliant content, great company and superb organization
REGINA OVERCHYK
Acceleration Manager Seedstars
PIRATE Summit it's the perfect balance of being useful, productive & fun. And great people!
CHARNEZ JACOBS
Investment Manager CapitalT
PIRATE Summit once again blew me away! It is one of the few conferences where true, meaningful connections are made!
LAURA PFROMM
UX and Brand Experience Designer soft.fact
Give everything without expecting anything in return. That is what the PIRATE Summit is about — an attitude, a set of values that makes the world a better place.
PAOLO RAINERI
Innovation & Services Manager Novartis
PIRATE Summit is this: overjump issues thanks to a tiny cable-network of innovators,
leaving the Jurassic mindset behind you while flying to the future.
JESSY BRUGHMANS
Head of Container Research Maersk Broker
I had heard a lot of positive things about this event, but nothing could have prepared me for how awesome it really was, and how awesome all the PEOPLE were!
RICHARD SIEG
Data Scientist how.fm
I really like the open and honest exchange with a no BS attitude. At every talk and session, I learned something new. And I met the founders of my company how.fm by sharing a few beers at PIRATE Summit.
IEVA UPENIECE
Founder and CEO Insiders Network
PIRATE Summit for me was a life-changing event. I decided to participate as an Ambassador to spread the PIRATE values and mindset to a wider audience. I can travel to many places and conferences, but only at the PIRATE Summit do I feel at home among pirates who share values and mindset. I can't wait to be back at the dusty Odonien this year!
FRANK PETRY
Founder & Managing Director PECON
PIRATE Summit is the place for meaningful connections, openness and lasting friendships. Besides the location, it's the special, valuable community that makes it outstanding!
CAROLA HEINE
Freelance Blogger
PIRATE Summit has always been my place to talk to people I would have never met and mostly are still connected to even after several years.
BEN SUFIANI
Founder and Growth Marketer Pirate Skills
I haven't missed a single Pirate Summit since the beginning. Should have really gotten that tattoo a couple of years ago. The spirit of the people at this arrrsome event is what helped me stay my course as a founder for the past 12 years.
SARA USINGER
Entrepreneurship Ecosystem Enabler Swisscontact worldwide
Yesterday night, someone asked me what PIRATE Summit is for me.
It took me a moment to think but in the end it was pretty simple. It´s like home. Thank you to everyone for creating such a wonderful event once again.