The Pirate Summit Experience
Pirate Summit is Europe's largest invitation-/application-only conference for early-stage startups, investors and corporate executives. The Pirate Summit represents true grassroots entrepreneurship: authentic, crazy, and real. But what exactly is it, that makes Pirate Summit so special?
1,200+ handpicked attendees from more than 60 countries
For the 7th time in a row, Pirate Summit gathers movers and shakers of the digital sector from all over the world in Cologne (Germany). Every single attendee is carefully picked and selected to ensure a perfect crowd to create meaningful connections.
Our house rules
Our motivation, which is consistent to the vision that shaped the very first Pirate Summit in 2011, was and is to always organize conferences that we as founders would love to attend ourselves. Therefore, we have established some house rules which are indispensable to us for a successful conference.

The unique location
Pirate Summit is not a "normal" conference – it is an event you never attended before. And to ensure the extraordinary, it takes place in one of Cologne's most unique locations: Odonien – a scrapyard turned into an outdoor art gallery. It is the perfect pirate location and offers enough space for robots, fire, networking, and fun.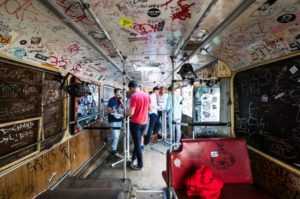 The variety of networking formats
At Pirate Summit it's all about meaningful connections. Through various formats and activities we'll ensure your personal networking experience. Connecting the most bright people of the startup ecosystem has always been our goal, whether it be through dedicated 1on1 sessions, a speed dating or mentoring sessions for startups.
The legendary Burn – "Ceremony"
After an extraordinary day full of inspiration, motivation, and networking, you'll be part of an unforgettable moment: the wooden statue, based on an old Cologne Carnival tradition called "Nubbelverbrennung", will be lit on fire on the first night right before the infamous party. Grab a bottle of rum and rethink your past experiences as entrepreneur while watching the statue burn.