PITCH COMPETITION
Walk the Plank
A true pirate ain't afraid of sharks.
We all know raising money for your business is hard. Convincing anybody but your mom is not an easy thing to do.
Now imagine standing on a narrow wooden plank. And right beneath you: a shark tank. Well, not literally, but kind of.

Isn't that what true pirates are made of? Seeking the adventure & the thrill.
If you're a pirate at heart, this pitch competition is just for you!
By stepping on stage at PIRATE Summit you'll increase your brand awareness at the venue & in the media. But what's even more important, it's your chance to pitch in front of our jury consisting of some of Europe's most respected VC firms & many other VCs. 
It's a great opportunity to see what your fellow founders are up to & where you may even be able to work together.
We'll announce this year's prize soon!

Applications close on April 27th!
In order to participate, you have to apply by filling out the form below & provide all information asked.
Please prepare your pitch deck well & make sure your website is up and running properly.
This will help us to get a good assessment of your company. If you get accepted, you'll be provided with all further steps.
The pitch competition will take place on June 27th  and 28th 2023 in Cologne, Germany.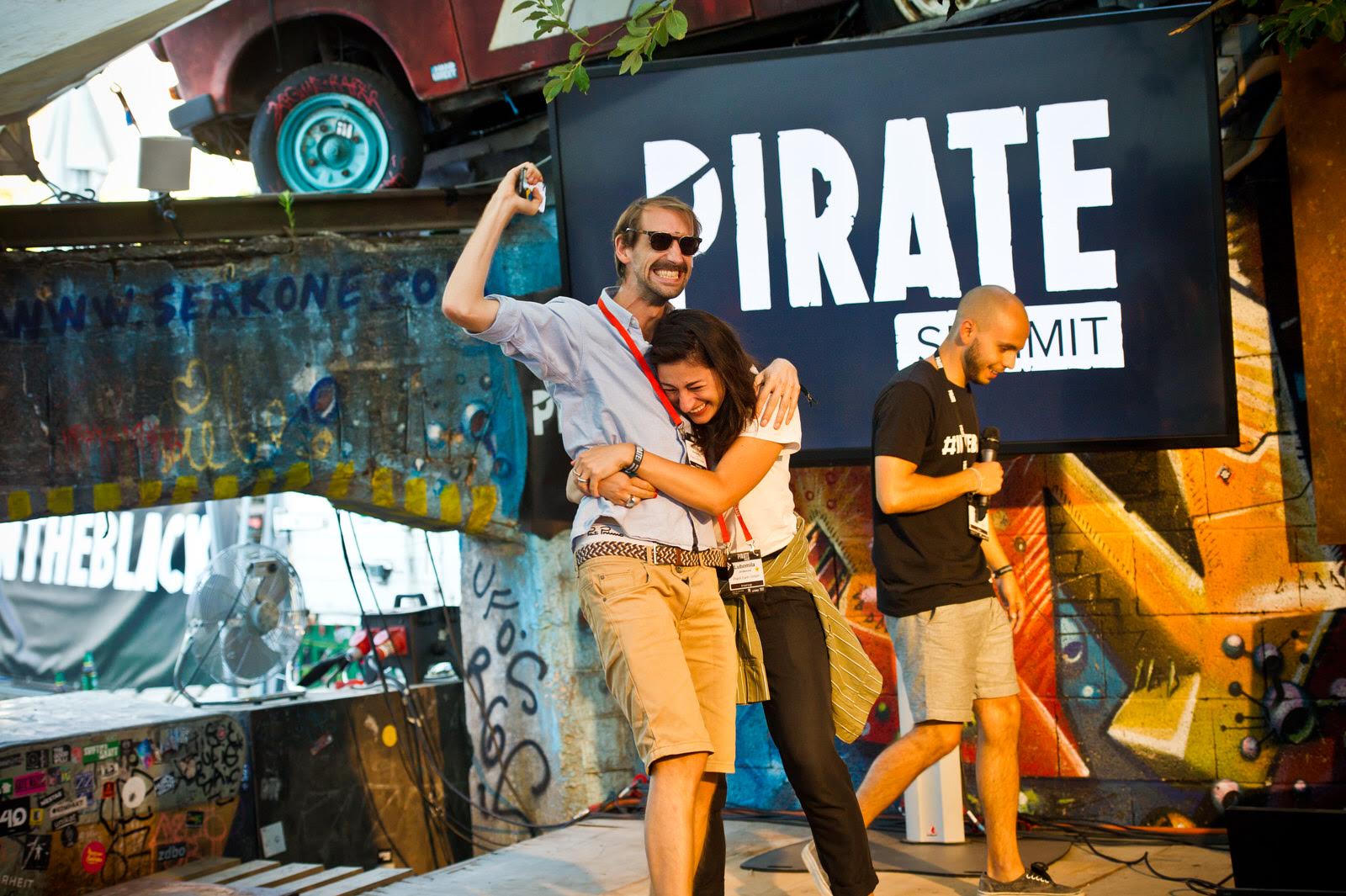 "Winning the pitching competition at PIRATE Summit accelerated our growth exponentially! The focus of the event on building meaningful connections and the size of it put us on the map of all the investors, corporates and other partners who were there and helped us leave Cologne with a stronger support system and a lot of opportunities! We are honored and grateful! ARRR!"
LUBOMILA JORDANOVA, CEO Plan A – Winner 2019

What is it?
The "Walk the Plank" pitch competition is an international startup contest where each year selected startups step on stage to fight for what they believe in: their vision.  
What does it include?
Pitching startups will receive two tickets in the "Startup" category for free. Furthermore, there will be a mandatory pitch training prior to the summit for all pitching participants. 
When AND WHERE will it take place?
The pitch competition will take place on June 28th 2023 in Cologne, Germany. 
How does it work?
Each startup will pitch their product for 3 minutes & then they will have 2 minutes to answer questions from the jury.
Who is eligible to pitch?
In order to be eligible to pitch you've got to have a tech-related product. A service business (e.g. an agency or a consultancy is not eligible). The company has to be younger than 3 years & needs to have less than 100 employees. Furthermore, you have to be actively looking for funding.
When can I expect feedback on my application?
Due to the current situation we cannot promise any fixed dates. If you have further questions, reach out to participate@piratesummit.com.